At the Farnborough air show this summer, Nigeria announced ambitious plans to relaunch national carrier Nigeria Air. Minister of State for the country, Hadi Sirika, had said at the time "Nigeria has unfortunately not been a serious player in aviation for a long time. We used to be a dominant player, through Nigeria Airways, but sadly not anymore."
Mr Sirika continued by adding "This will be a national carrier that is private-sector led and driven." and "It is a business, not a social service. [The] Government will not be involved in running it or deciding who runs it. The investors will have full responsibility for this."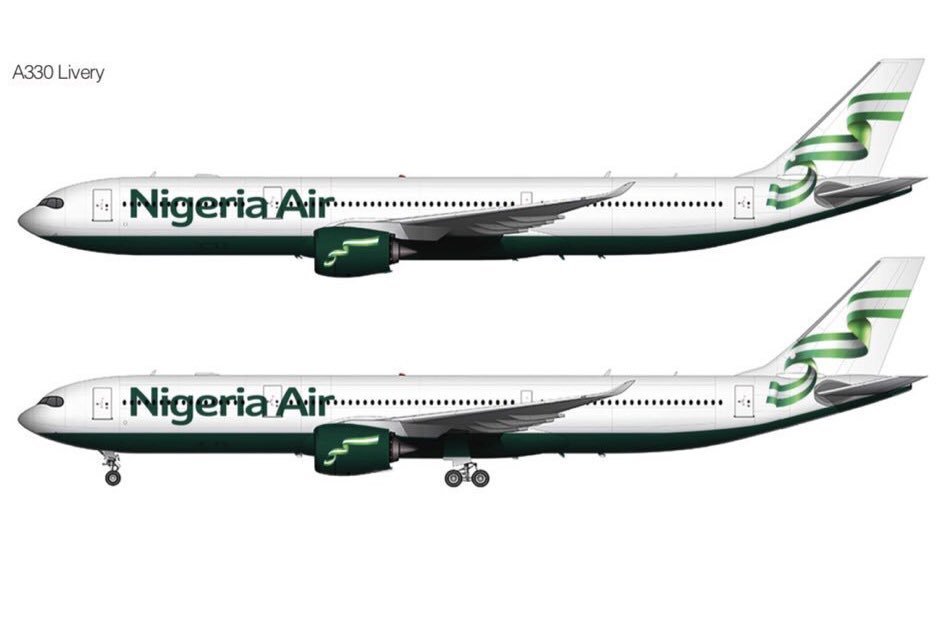 A Fraudulent Tale?
Now, just 2 months later, the project has been put on hold for unknown reasons. Hadi Sirika tweeted the following:
I regret to announce that the Federal Executive Council has taken the tough decision to suspend the National Carrier Project in the interim. All commitments due will be honoured. We thank the public for the support as always.🙏🏾🙏🏾🙏🏾🇳🇬🇳🇬🇳🇬

— Hadi Sirika (@hadisirika) September 19, 2018
While Mr Sirika gave no reason for the suspension, leaders of the opposition party are accusing the minister of fraud. In fact, the accusation is that the airline is attempting to defraud the country of 1.2 billion Nigerian dollars ($3,380,400 USD). They allege that funds assigned to the project had been siphoned off to fund the 2019 re-election bid of President Muhammadu Buhari. While these are serious accusations, their nature means they might not get said without consideration.
Huge Scam
Like the $242 Million fake airport which we previously reported on, Nigeria's Peoples Democratic Party has alleged since July that Air Nigeria is, in fact, a big scam. The party's publicity secretary, Mr Kola Ologbondiyan, commented: "The PDP had in July alerted the nation that the unveiling of a non-existent national carrier was a huge scam designed to create an impression of achievement, as well as a conduit by corrupt All Progressives Congress leaders and the Buhari Presidency to siphon public funds for selfish purposes."
"Nigerians now know that the reason for the rush to London to 'unveil' mere drawings of airplanes, name, logo and imaginary routes of a non-existent fleet as our national carrier, without any structures, operational license, clear partnership agreements and no form of ground activity anywhere in our country."
A Project For Ethiopian Airlines?
While it is unclear if proceedings to launch the airline will be resumed, Ethiopian Airlines was supposedly interested. The successful African airline was reportedly due to help with the airline. The startup of the new Nigeria Air would've been 95% funded by foreign entities. Ethiopian has been heavily investing in a number of fledgeling African Airlines.
"Through its multiple hubs strategy in Africa, Ethiopian currently operates hubs in Lomé (Togo) with ASKY Airlines and Malawian in Lilongwe (Malawi), while having the already acquired stakes in Zambia's and Guinea's national carriers and making preparations to launch Ethiopian Mozambique Airlines."
With the aviation industry growing at the pace it is, and clear demand for Nigeria Air to grace the skies, it is not impossible that this will one day happen. While this may or may not be with the help of the Nigerian Government, it wouldn't be surprising if Ethiopian Airlines were involved in some way.